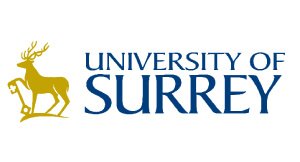 Call Us: +44 (0) 208 1333 905
WhatsApp: +44 (0) 7939983493
As an internationally renowned public research university, the University of Surrey was founded in 1966 after receiving its royal charter, but its roots can be traced back as far as 1891, when the Battersea Polytechnic Institute was founded. The institute began to focus on science and technology in 1920, and in 1956 was renamed the College of Advanced Technology. After renaming as Battersea College of Technology in 1956, it was moved to Guildford in 1962. According to the Robbins Report of 1963, Battersea College should become a full-fledged university by expanding its wings.
A global community of more than 16,000 students from 140 countries enrolls at the University of Surrey.Surrey's beautiful, green campus, located just 35 minutes by train from central London, offers outstanding learning, laboratory, and simulation facilities in every faculty, as well as comprehensive student services, accommodation choices, and dedicated international student support, so you can make the most of your time at university.
In Surrey University, there are three faculties: the Arts and Social Sciences Faculty, the Engineering and Physical Sciences Faculty, and the Health and Medical Sciences Faculty. Together, they offer 96 undergraduate and 100 postgraduate courses, all of which can be tailored to match your interests and goals. Surrey is also known for its commitment to practice-based learning.
The university offers a wide variety of professional-standard facilities, including labs, workshops and studios, so you can develop your skills and learn as you go. Additionally, you will find a fully operational pilot process plant, wind tunnels, flight simulators, a courtroom and a Clinical Simulation Center with an Immersive Learning Environment that will transport you into clinical scenarios. Putting your skills and knowledge to the test in a safe, supervised environment is possible here.Putting your skills and knowledge to the test in a safe, supervised environment is possible here.
As a university, Surrey aims to provide you with an experience that will create incredible memories and help you achieve your goals, as well as build lasting friendships and connections. A recent UK National Student Survey results ranked the University ninth in the UK with an overall satisfaction score of 84%.
Why the University of Surrey
Providing great experiences to their students is one of the university's top priorities, and they pride themselves on being a global community. 

The Students' Union at Surrey Sports Park offers a wide range of clubs and societies, as well as sports and fitness activities.
Take a look at their opportunities- https://www.ussu.co.uk/
Researchers at the University of Surrey have access to a number of resources, and the university also welcomes collaborations with private companies and other institutions.

Located on the campus of the University of Surrey in Guildford, the Surrey Clinical Research Facility (CRF) is a specialized clinical area for conducting clinical trials and investigations in human subjects.

If you're interested in a career in the medical or biological sciences, you can take use of their multi million-pound laboratories that are outfitted with state-of-the-art equipment.

Olympic-sized (50 meters), eight-lane swimming pool

Indoor arena with a capacity of 1,000 and an outdoor arena

Brand-new strength training and Olympic-sized platform area with 120 stations

There are a total of three artificial fields, two of which are third-generation (3G) surfaces.

This is the Surrey Summit Climbing Gym.

8 lighted outdoor tennis courts

There are six indoor squash courts with glass walls.

Cycling Hall or Gym

Using the spa's sauna and steam room

Huge space for aerobics and dance in two separate studios

Starbucks

Bar Stools For Sports
Services for International Students
University of Surrey offers support to international students from the moment they apply until the day they graduate. Support includes:
Multi-faith and multi-cultural support – the university is a multi-faith and multi-cultural community, with spaces and support for students of all faiths.

Academic support – includes a departmental personal tutor, study spaces, and language assistance.

Students' Union – along with fun events and activities, the SU provides academic assistance and student housing support.
Additionally, a dedicated team is available to assist international students at every step of the application process – from choosing the right course to applying for a visa to preparing for your first few weeks. They can even greet you when you arrive at Heathrow or Gatwick Airport (both less than 45 minutes from Guildford).
According to the National Student Satisfaction Survey 2022, we ranked 9th

Awarded 22nd place in the 2023 Good University Guide published by The Times and The Sunday Times

Guardian University Guide 2023: 24th

According to the Complete University Guide 2023, it is ranked 18th

According to the QS World University Rankings 2022, we are 305thAccording to the QS World University Rankings 2022, we are 305th
The Times Higher Education (THE) University Impact Rankings for 2022 ranked Surrey 55th out of more than 1400 universities worldwide, based on the UN Sustainable Development Goals.
The campus has more than 6,000 study rooms, half of which are equipped with an en-suite bathroom and toilet as well as unlimited, free internet access. With university accommodation guaranteed in your first year, as long as your application is received on time, there are options to suit any budget or requirement.On campus, student residences provide self-catering with shared kitchen facilities, and are monitored 24 hours a day by security. Off campus, there are a variety of rental accommodation available privately or through University of Surrey Property Management.
Two campuses of the university are located in Stag Hill and Manor Park. A Manor Park campus was established to accommodate the space constraints at the university's flagship campus, Stag Hill. On the Manor Park campus, there is also student housing, Surrey Sports Park, and the School of Veterinary Medicine. In addition, the Surrey Research Park, which was established in 1985, houses over 100 companies employing over 2500 people. In total, the University of Surrey consists of three faculties, separated into 22 schools and departments: the faculty of arts and social sciences, the faculty of engineering and physical sciences, and the faculty of health and medical sciences. 
The University of Surrey offers career opportunities in different areas including research, teaching, operational and professional services, and technical and experimental.The University of Surrey prepares you for your future career right from the start, supporting you in a number of ways to boost your employability.The University of Surrey runs a varied programme of careers-related workshops, including interview techniques, video interviews, assessment centre workshops, CV writing and using social media to find jobs.Two large careers fairs are held annually, and smaller fairs run through the year for law, nursing, part-time work and internships. Fairs enable students to explore options and network with company representatives.
Campus & Location
Interested in our services or need advice? Then please get in touch and we'll be glad to help.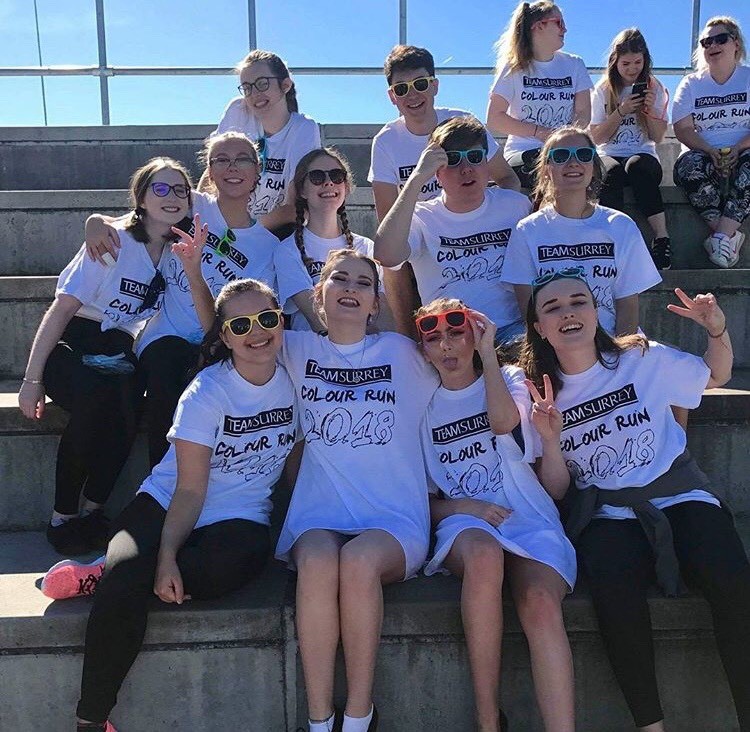 Address: Stag Hill, University Campus, Guildford GU2 7XH, United Kingdom
You Must Know
Interested in our services or need advice? Then please get in touch and we'll be glad to help.
Taking part-time courses or being an international student has a difference in tuition fees. International students pay an average of £17,900-26,200 per year. 
During your studies, you may incur additional costs relating to your degree. You may be required to pay for clothing, materials, field courses, special equipment, or bench fees for some of their programmes (particularly those with a practical component).
You can find more information by visiting the following website:
Providing scholarships and bursaries to international students is part of the university's commitment to international students. The university also offers continuing professional development/short courses to students. In addition to research, teaching, operational and professional services, as well as technological and experimental areas, the University of Surrey offers career opportunities in many different fields.
To know more visit: https://www.surrey.ac.uk/search?query=scholarships
What You Like To Study
Interested in our services or need advice? Then please get in touch and we'll be glad to help.
Arts and Humanities

Business, Management and Economics

Computing Sciences

Design and Business

Engineering

Life Sciences

Mathematics

Physics and Astronomy

Psychology

Social Sciences
Accounting and Finance

Accounting and Finance (with a Professional Placement Year)

American Studies (with a Study Abroad Year)

American Studies and English (with a Study Abroad Year)

American Studies and Film Studies (with a Study Abroad Year)

American Studies and History (with a Study Abroad Year)

American Studies and Politics (with a Study Abroad Year)

Anthropology

Anthropology and History

Anthropology and International Development

Anthropology with a Language

Art History

Art History (with a Professional Placement Year)

Art History and Film Studies

Arts and Humanities (with a Foundation Year)

Astrophysics

Automotive Engineering

Automotive Engineering (4 Years)

Automotive Engineering (with an Industrial Placement Year)

Automotive Engineering (with an Industrial Placement Year) (5 Years)

Banking and Digital Finance

Banking and Digital Finance (with a Professional Placement Year)

Biochemistry

Biochemistry (4 Years)

Biochemistry (with an Industrial Placement Year)

Biology

Biology (4 Years)

Biomedical Science

Biomedical Science (4 Years)

Business and Management Studies

Business and Management Studies (with a Professional Placement Year)

Business, Management and Economics (with a Foundation Year)

Chemistry

Chemistry (4 Years)

Chemistry (with an Industrial Placement Year)

Chemistry with Summer Research Placements

Childhood and Youth: Theory and Practice

Computer Science

Computer Science (4 Years)

Computer Science (with an Industrial Placement Year)

Computer Science (with an Industrial Placement Year) (4 Years)

Computer Science and Artificial Intelligence

Computer Science and Artificial Intelligence (with an Industrial Placement Year)

Computing for Business and Management (with an Industrial Placement Year)

Computing Sciences (with a Foundation Year)

Criminology

Criminology and Sociology

Design and Business (with a Foundation Year)

Digital Media and Culture

Drama and English

Drama and English (with a Study Abroad Year)

Drama and Film Studies

Drama and Film Studies (with a Study Abroad Year)

Drama with a Language

Drama, Theatre and Performance

Drama, Theatre and Performance (with a Study Abroad Year)

Ecology and Conservation

Ecology and Conservation (4 Years)

Economics

Economics (3 Years)

Economics (with a Professional Placement Year)

Economics (with a Professional Placement Year) (4 Years)

Economics and Finance

Economics and International Development

Economics and International Relations

Economics and Management Studies

Economics and Politics

Electrical and Electronic Engineering

Electrical and Electronic Engineering (4 Years)

Electrical and Electronic Engineering (with an Industrial Placement Year)

Electrical and Electronic Engineering (with an Industrial Placement Year) (5 Years)

Electrical and Electronic Engineering with Robotics

Electrical and Electronic Engineering with Robotics (4 Years)

Electrical and Electronic Engineering with Robotics (with an Industrial Placement Year)

Electrical and Electronic Engineering with Robotics (with an Industrial Placement Year) (5 Years)

Engineering (with a Foundation Year)

English

English (with a Study Abroad Year)

English and Art History

English and Art History (with a Study Abroad Year)

English and Film Studies

English and History

English and History (with a Study Abroad Year)

English and Media Studies

English and Media Studies (with a Study Abroad Year)

English Language and Linguistics

English Language and Linguistics (with a Study Abroad Year)

English Language and Literature

English Language and Literature (with a Study Abroad Year)

Film Studies

Filmmaking

Finance and Business

Finance and Business (with a Professional Placement Year)

Finance and Technology (FinTech)

Finance and Technology (FinTech) (with a Professional Placement Year)

Games and Multimedia Environments

Games and Multimedia Environments (with an Industrial Placement Year)

Genetics

Genetics (4 Years)

Geography

Geography (3 Years)

Geography and Anthropology

Geography and International Development

Geography and International Relations

Geography with a Language

History

History and International Relations

History and Philosophy

History and Politics

History and Sociology

International Business

International Business (with a Professional Placement Year)

International Development

International Development with a Language

International Relations

International Relations and Anthropology

International Relations and Development

International Relations and Sociology

International Relations with a Language

Journalism

Law

Law (Graduate Entry)

Law with a Language

Law with American Studies (with a Study Abroad Year)

Law with Business and Management

Law with Criminology

Law with International Relations

Law with Politics

Liberal Arts

Life Sciences (with a Foundation Year)

Marketing and Management (3 Years)

Marketing and Management (with a Professional Placement Year) (4 Years)

Marketing and Management with Psychology

Marketing and Management with Psychology (with a Professional Placement Year)

Mathematics

Mathematics (4 Years)

Mathematics (Research Placement)

Mathematics (with a Foundation Year)

Mathematics with Economics

Mathematics with Economics (4 Years)

Mathematics with Finance

Mathematics with Finance (4 Years)

Mechanical Engineering

Mechanical Engineering (4 Years)

Mechanical Engineering (with an Industrial Placement Year)

Mechanical Engineering (with an Industrial Placement Year) (5 Years)

Mechanical Engineering with Robotics

Mechanical Engineering with Robotics (4 Years)

Mechanical Engineering with Robotics (with an Industrial Placement Year)

Mechanical Engineering with Robotics (with an Industrial Placement Year) (5 Years)

Media and Communications

Media and Journalism

Media Production

Medical Neuroscience

Medical Neuroscience (4 Years)

Music

Music Technology

Neuroscience

Neuroscience (4 Years)

Philosophy

Philosophy and English

Philosophy and Sociology

Philosophy, Politics and Economics (PPE)

Physics

Physics (4 Years)

Physics (Research Placement)

Physics (with an Industrial Placement Year)

Physics (with an Industrial Placement Year) (5 Years)

Physics and Astronomy (with a Foundation Year)

Physics with Astrophysics

Physics with Astrophysics (4 Years)

Politics

Politics and International Relations

Politics and Philosophy

Politics and Sociology

Primary and Early Years Education (with Qualified Teacher Status)

Product Design

Product Design (3 Years)

Product Design (with an Industrial Placement Year)

Product Design (with an Industrial Placement Year) (4 Years)

Psychology

Psychology (with a Foundation Year)

Psychology (with a Professional Placement Year)

Psychology with Business and Management

Psychology with Clinical Approaches

Psychology with Criminology

Psychology with Neuroscience

Social Sciences (with a Foundation Year)

Social Work

Sociology

Sociology and International Development

Sociology with a Language

Sociology with Cultural Studies

Sociology with Media Studies

Theoretical Physics

Theoretical Physics (3 Years)

Zoology

Zoology (4 Years)
Business, Media and Social Science

Science and Engineering
5G Mobile Communications and Intelligent Embedded Systems

5G Mobile Communications and Intelligent Embedded Systems (with an Industrial Placement Year)

Accounting and Finance

Advanced Computer Science

Advanced Electronic and Electrical Engineering

Advanced Mechanical Engineering

Anthropology of Development and Social Transformation

Applied Linguistics and TESOL

Art History

Art History and Museum Curating

Artificial Intelligence and Adaptive Systems

Artificial Intelligence and Adaptive Systems (with an Industrial Placement Year)

Astronomy

Banking and Finance

Cancer Cell Biology

Childhood and Youth Studies

Children's Wellbeing Practice

Climate Change, Development and Policy

Cognitive Neuroscience

Computing with Digital Media

Conflict, Security and Development

Contemporary History

Corporate and Financial Risk Management

Corruption and Governance

Cosmology

Creative and Critical Writing

Criminal Law and Criminal Justice

Criminology and Criminal Justice

Cultural and Creative Industries

Data Science

Data Science (with an Industrial Placement Year)

Development Economics

Development Studies

Digital Media

Early Years Education

Early Years Education (with Early Years Teacher Status)

Education

Education Mental Health Practice

Energy and Climate Policy

Energy Policy (Online)

Engineering Business Management

English: Literature, Culture and Theory

Entrepreneurship and Innovation

Environment, Development and Policy

Experimental Psychology (Conversion)

Film Studies

Filmmaking

Financial Mathematics

Fintech, Risk and Investment Analysis

Food and Development

Foundations of Clinical Psychology and Mental Health

Gender and Development

Gender and Media

Gender Studies

Gender, Violence and Conflict

Genetic Manipulation and Molecular Cell Biology

Geopolitics and International Affairs

Global Biodiversity Conservation

Global Supply Chain and Logistics Management

Globalisation, Business and Development

Governance, Development and Public Policy

Human and Social Data Science

Human Resource Management

Human Rights

Information Technology and Intellectual Property Law

Intellectual History

International Business Economics

International Commercial Law

International Education and Development

International Finance and Economics

International Financial Law

International Human Rights Law

International Journalism

International Law

International Management

International Marketing (Online)

International Political Economy

International Relations

International Security

Journalism and Documentary Practice

Journalism and Media Studies

Law

Law (Replacing the GDL)

Literature and Philosophy

Management

Management and Finance

Management of Information Technology

Marketing and Consumer Psychology

Mathematics

MBA

Media and Cultural Studies

Media Practice for Development and Social Change

Mental Health Practice

Migration and Global Development

Migration Studies

Music and Sonic Media

Nanomaterials and Energy

Neuroscience

Occupational and Organizational Psychology

Particle Physics

Philosophy

Physics

Physics with Education

Poverty and Development

Power, Participation and Social Change

Primary

Project Management

Psychological Therapy (12 Months)

Psychological Therapy (18 Months)

Quantum Technology

Robotics and Autonomous Systems

Robotics and Autonomous Systems (with a Masters Industrial Placement)

Robotics and Autonomous Systems (with an Industrial Placement Year)

Science and Technology Policy

Secondary Business Studies

Secondary Computer Science

Secondary Computing and Business Education

Secondary Design Technology

Secondary Drama

Secondary English

Secondary English and Drama

Secondary English and Media Studies

Secondary Geography

Secondary History

Secondary Latin and Classics

Secondary Mathematics

Secondary Media Studies

Secondary Modern Foreign Languages

Secondary Music

Secondary Psychology

Secondary Science with Biology

Secondary Science with Chemistry

Secondary Science with Physics

Sexual Dissidence

Social and Political Thought

Social Anthropology

Social Development

Social Research Methods

Social Work

Social Work (19 Months)

Strategic Innovation Management

Strategic Marketing

Supervision of Therapeutic Practice

Sustainable Development

Sustainable Finance and Accounting
Accounting

African Studies

American History

American Literature

Animal Behaviour

Art History

Astronomy

Biochemistry

Biology

Chemistry

Childhood and Youth

Cognitive Science

Conservation Biology

Contemporary European Studies

Contemporary History

Creative and Critical Practice

Creative and Critical Writing

Criminology

Cultural Studies

Development Studies (IDS)

Development Studies (IDS) by Published Works

Digital Media

Drama, Theatre and Performance

Economics

Education

Engineering

English

Film Studies

Finance

Gender Studies (Humanities)

Gender Studies (Social Sciences)

Genome Stability

Geography

History

Human Rights

Informatics

Intellectual History

International Development (Global Studies)

International Education and Development

International Relations

Journalism Studies

Law Studies

Linguistics

Management

Mathematics

Media and Communications

Media, Film and Music by Published Works

Migration Studies

Music

Music Technologies

Music Theatre

Musical Composition

Neuroscience

Philosophy

Physics

Politics

Popular Music Practice

Psychology

Science and Technology Policy Studies

Social and Political Thought

Social Anthropology

Social Work and Social Care

Sociology

Technology and Innovation Management

Wellbeing
Frequently Asked Questions (FAQ):