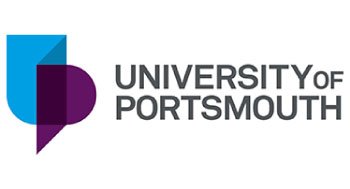 Call Us: +44 (0) 208 1333 905
WhatsApp: +44 (0) 7939983493
The University of Portsmouth is an open university located in Portsmouth. Since 1908, the Park building has been a community college and public library. Through the Further and Higher Education Act of 1992, the university was granted university status. Previously, it was known as the Portsmouth Polytechnic. The university now ranks among the top 100 institutions of higher education in the world. The university offers a wide range of educational programs, including Pharmacy, Mechanical Engineering, International Relations, and Politics, Palaeontology, Criminal Justice, and Criminology. Some of the university's study programs have been ranked in the top categories by various associations. 
The University of Portsmouth is a modern, multidisciplinary institution offering undergraduate, postgraduate, and research courses in five faculties. This university is ranked 21st in the UK (Guardian University Guide 2020) for student satisfaction and graduate employment, and most bachelor's degrees include a one-year paid work placement.
The university consists of two campuses: University Quarter and Langstone Campus. In the Portsmouth Guildhall region lies the University Quarter, while the Langstone Campus is located in Milton. In the University Quarter, there are a number of buildings that make up the larger of the two campuses. Teaching facilities and residential options are available to students here. As part of our partnership, the University also offers Foundation Year, International Year One, and Pre-Masters courses at International College Portsmouth – Navitas.
The sports fields and other amenities like lodging and dining are located on the other campus. Furthermore, the University's School of Languages and Area Studies, which was previously located on the Langstone Campus, has relocated to the Park Building in the University Quarter. There are a total of 29 different divisions across 5 different faculties. Business, law, science, the humanities, the social sciences, and the creative and cultural industries are all available to students. There are more than 200 different majors available to undergraduates, and over 150 different graduate programs. In addition, there are sixty-five doctoral degree programs available at the university.
Traditional Chinese medicine and acupuncture were both previously offered at the university at the master's degree level. In addition, there are many resources available to students through the university's student union. It also provides opportunities for students to act as ambassadors for the school. Due to its national prominence, the university has graduated many well-known people and thus has a large and active alumni network. Famous alumni of the University of Portsmouth include Grayson Perry, Ben Fogle, Simon Armitage, and Tim Peake.
Why the University of Portsmouth?
Exceptional teaching skills
In the Teaching Excellence Framework (TEF), their teaching, learning, and student outcomes have been rated 'Gold'.
An excellent student experience
All of their decisions are based on your needs. Their goal is to make you feel deeply connected to our university community and have an excellent student experience
 Providing support at every step
At every stage of your university journey, we're here to support you. To ensure you have the best university experience possible, they want to help you achieve your potential. Their services include health and wellbeing, academic skills, personal tutoring, disability advice, the library, IT and computers, math, careers, and accommodation.
A great place to live
The student life in Portsmouth is unbeatable. They have beaches, restaurants, independent shops, museums, cultural and artistic hotspots, and plenty of green space.
A wonderful opportunity to work globally 
Let us help you travel or work abroad if you dream of seeing the world. Some of their degrees allow you to study abroad for a year, and you can learn a language for free while you're here.
Services for International Students
In preparation for pre-sessional English language courses that are offered by the University of Portsmouth, students applying for all levels of study are entitled to take the courses. During term time, Portsmouth also offers classes in English for Academic Purpose to help students adjust to the English university system and ensure they are fully equipped to write essays and reports and to make effective presentations. The course covers essay writing, presentations, grammar, and academic style. For the first year, all EAP classes are free.
Students are supported by a team of International Student Advisers, who help with everything from pastoral care to visa advice.
They are investing in their infrastructure, from classrooms and labs to gymnasiums and playgrounds, in order to provide a better experience for their students, faculty, and researchers, as well as their business partners and the local community.

In order to help their undergraduate students succeed, they provide them with cutting-edge technology. To ensure that they get the most out of their time here, they offer both academic and personal counseling services.

The Centre for Enzyme Innovation, part of their ongoing investment in laboratories and research capabilities, has developed a plastic-eating enzyme, for example.

Businesses are welcome to use their research facilities for their own purposes, such as training with their experts, independent research, or joint research endeavors with us. Furthermore, their clinics and daycare centers in Portsmouth are providing essential services to the local community, including dental care, legal counsel, and child care.

The Southern Water treatment plant, the Harwell Science and Innovation Centre in Oxfordshire and the European Synchrotron Radiation Facility (ESRF) in Grenoble, France are just a few examples of the off-campus facilities they've developed with other businesses and organizations.

Their new BREEAM UK-certified sustainable indoor sports center is part of their £400m Estates Masterplan, which also includes the renovation and construction of other buildings on campus and in the city.
Student reviews on Studyportals, the best place to find out how students rate the study and living experience at universities all over the world, have given the University of Portsmouth an overall score of 4.1 stars, making it number 801 in the Academic Ranking of World Universities by Shanghai Jiao Tong University.
Times University Guide 2023 ranks it 62nd

Guardian University Guide 2023 ranks 67th
Portsmouth is ranked third in research power of all modern post-92 universities in the UK by the Guardian University Guide 2023.
International students enrolled in the University are guaranteed accommodation for the first year of study if they have made us their firm choice and met the deadline. Each of the many Halls of Residence across the city has over 5000 rooms (catered or self-catered) with en-suite bathrooms. 
It is possible to rent private accommodation in the city, mostly in the form of shared flats and houses or lodgings with local families. The University monitors vacancies and safety standards to help students find suitable housing.
The University of Portsmouth is a compact island city campus located in the heart of Portsmouth. The majority of University buildings and halls of residence are located right in the city center, so everything you need is just a short walk away, including entertainment, shopping, and the seafront. 
The Southsea seafront is a short walk from the city center and the main University campus. The Southsea Common is a large green space with four miles of beach and fantastic sea views. There are good road and rail connections to other major cities in the UK if you want to explore more of the country. Using a direct train, you can reach London in 90 minutes. There is easy access to Gatwick, Heathrow, and Southampton airports.
They have one of the best graduate employment rates in the UK, with nine out of ten graduates finding work or continuing their studies (HESA Graduate Outcomes Survey, 2018/19). Their careers service is also ranked in the top 20 universities (Student Crowd, 2021) and Portsmouth is the UK's most entrepreneurial city (Instant Offices, 2020).
Campus & Location
Interested in our services or need advice? Then please get in touch and we'll be glad to help.
Address:University House, Winston Churchill Ave, Portsmouth PO1 2UP, United Kingdom
You Must Know
Interested in our services or need advice? Then please get in touch and we'll be glad to help.
International students at the University of Portsmouth must meet country-specific eligibility requirements. 
English language requirements:
Undergraduate Courses 
IELTS Requirement – 

6.0 bands with no component below 5.5

TOEFL (iBT)

Requirement – 

Overall 79

PTE

Requirement – 

54, with a minimum of 51 in each component

DET

Requirement – 

120
Postgraduate Courses

IELTS Requirement – 

6.5 bands with no component below 5.5

TOEFL (iBT)

Requirement –

Overall 91

PTE

Requirement – 

61, with a minimum of 54 in each component
DET Requirement – 120 or above
International students and part-time students pay different tuition fees. International students need to pay on average  £16,200-£18,300 per year.
You can find tuition fees for specific courses on the course pages if you're a part-time student or international student.
There are many scholarships available to international students at Portsmouth. Scholarship eligibility depends on a variety of factors, including your course of study and academic grade. These scholarships are available:
The Vice-Chancellor's Global Development Scholarship is available to full-time undergraduates and postgraduates. As part of the scholarship, the students will get £1600 that will be applied to their regular tuition fees.

The Chancellor's Global Academic Merit Scholarship will be available in 2022. Scholars will receive £5000 from this scholarship, which will be applied to their regular tuition fees
What You Like To Study
Interested in our services or need advice? Then please get in touch and we'll be glad to help.
There are a total of 5 faculties:
Faculty of Business and Law

Faculty of Creative and Cultural Industries

Faculty of Humanities and Social Sciences

Faculty of Science and Health

Faculty of Technology
Accounting and Business Management

Accounting and Finance

Animal Biology

Animation

Applied Artificial Intelligence

Applied Sport and Exercise Studies

Architecture

Biology

Biomedical Science

Business & Management (Human Resource Management)

Business and Management

Business and Management (Digital Business)

Business and Management (Enterprise & Innovation)

Business and Management (Law)

Business and Marketing Management

Business Management and Strategy (Level 6)

Communications and Media

Computer and Cyber Forensics

Computer Games Design

Computer Games Programming

Computer Science

Computing (Level 6)

Computing Technologies

Construction Project Management

Creative Advertising

Creative Writing

Crime and Criminal Justice (Level 6)

Criminology

Criminology and Psychology

Criminology and Sociology

Cyber and Computer Security

Dance

Dance (Level 6)

Diagnostic Radiography

Digital Media

Drama and Performance Practice

Drama and Performance Practice (Level 6)

Early Childhood Studies

Ecology and Environmental Science

Education

Education, Inclusion and Special Ed Needs

Electrical and Electronics Engineering

Electrical and Electronics Engineering (4 Years)

English

English and Creative Writing

English Literature and Creative Writing

Events Management

Fashion Design

Film Production

Fine Art

Forensic Psychology

Games Art

Geography

Geography (3 Years)

Graphic Design

Health and Social Care

Healthcare Science (Ophthalmic Imaging)

History

History and Philosophy

History and Politics

History and Religious Studies

Human Geography

Illustration

Industrial Control Engineering

Industrial Control Engineering (4 Years)

Interior Architecture and Design

Interior Design

International Business Management

International Hospitality and Tourism Management

International Relations

Journalism

Journalism and Communications (Level 6)

Landscape Architecture

Law

Law (Corporate Law)

Law (Individual Rights)

Logistics Management

Magazine Journalism and Production

Marketing

Marketing (Advertising and Branding)

Marketing (Consumer Behaviour Insights)

Marketing (Digital Innovation)

Mechatronics Engineering

Mechatronics Engineering (4 Years)

Music Business

Nursing (Adult)

Nursing (Learning Disabilities)

Nursing (Mental Health)

Occupational Therapy

Operating Department Practice

Paramedic Science

Paramedic Science (Level 6)

Performing Arts

Performing Arts (Level 6)

Philosophy and Politics

Photography

Photography: Editorial and Advertising

Photojournalism and Documentary Photography

Physical Education

Physical Education and Coaching

Physiotherapy

Popular Music

Primary Education with QTS

Professional Policing

Psychology

Quantity Surveying

Religion Philosophy and Ethics

Social Work

Sociology

Sound and Music Production

Sport and Exercise Sciences

Sport Business Management

Sport Business Management (High Performance Leadership)

Sport Coaching Science

Sport Coaching Science (4 Years)

Sports Journalism

Sports Therapy

Strength, Conditioning and Rehabilitation

Strength, Conditioning and Rehabilitation (4 Years)

Television Production

Urban Planning

Visual Communication

Working with Children, Young People & Families
Accounting and Finance (Top-Up)

Advanced Clinical Practice

Advanced Professional Practice

Advanced Restorative Practitioner

Animation

Applied Ecology

Communications, PR and the Media

Conservation GIS

Creative and Critical Writing

Criminology

Cyber Forensic Investigation

Cyber Security

Data Science

Digital Construction

Early Years with Early Years Teacher Status

Education

Education, Ethics and Leadership

Electrical and Electronics Engineering

Engineering Management

Film Making

Financial Technology

Fine Art

Forensic Psychology

Game Development

Graphic Design

Health Psychology

Higher Education Leadership and Management

Human Resource Management

Human Resource Management (Top-Up)

Illustration

Inclusive Education

Industrial Control Engineering

International Business

International Business Law and Management

Landscape Architecture

Landscape Architecture (Conversion)

Legal Research

Marketing

MBA (Business Administration)

MBA (Business Administration) (Top-Up)

MBA (Global Business Administration)

MBA (Global Business Administration) (with Placement)

Mechatronics Engineering

National Award for Special Educational Needs Coordination (NASENCO Award)

Photography

Physiotherapy (Pre-registration)

Primary Education

Professional Practice in PE and School Sport

Professional Practice in Sports Coaching

Professional Practice: Lifestyle Management in Sport

Psychology

School Direct – General Primary

Screenwriting

Secondary Education Art and Design

Secondary Education Biology

Secondary Education Computing

Secondary Education English

Secondary Education Geography

Secondary Education History

Secondary Education Mathematics

Secondary Education Physical Education

Social Work

Sports Communications and Digital Media

Sports Performance Analysis

Sports Strength and Conditioning

Sports Therapy

Urban Planning and Design
Allied Health Professions

Applied Sport and Exercise Sciences

Architecture, Construction and Environment

Art

Business Administration

Creative Computing

Design

Education

Education (Doctorate)

Engineering Technologies

Environmental Sciences

Film and Television

Humanities

Journalism and Communications

Law, Accounting and Finance

Marketing, Events, Hospitality and Tourism

Music and Sound

Nursing

Performing Arts and Production

Photography

Psychological Sciences

Social Sciences

Social Work and Social Care

Sport and Exercise

Sports Leadership, Education and Society

Strategy, Enterprise Leadership and Management

Teacher Education

Technical and Applied Computing
The university offers 150 postgraduate degrees and over 200 undergraduate degrees. Apart from this, the university offers 65 research degree programs.
BA (Hons) Education (Top-up)
BA (Hons) Education Studies
BA (Hons) Education Studies (Work-based)
BA (Hons) Fashion Media
BA (Hons) Fashion Media (Placement)
BA (Hons) Film Practice
BA (Hons) Film Studies
BA (Hons) International Relations
BA (Hons) International Relations with Journalism
BA (Hons) International Relations with Politics
BA (Hons) Journalism
BA (Hons) Media Production
BA (Hons) Politics
BA (Hons) Politics with Journalism
BA (Hons) Social Work
BA (Hons) Tourism and Hospitality Management
BSc (Hons) Baking Science and Technology (New Product Development)
BSc (Hons) Baking Science and Technology (New Product Development) (Top-up)
BSc (Hons) Baking Science and Technology (Top-up)
BSc (Hons) Criminology
BSc (Hons) Criminology with Journalism
BSc (Hons) Criminology with Law
BSc (Hons) Criminology with Psychology
BSc (Hons) Economics
BSc (Hons) Economics (Placement)
BSc (Hons) Economics with Accounting
BSc (Hons) Economics with Accounting (Placement)
BSc (Hons) Economics with Finance
BSc (Hons) Economics with Finance (Placement)
BSc (Hons) Sociology
BSc (Hons) Sociology with Criminology
BSc (Hons) Sport and Exercise Science
BSc (Hons) Sport and Exercise Science
BSc (Hons) Sports Coaching and Analysis
BSc (Hons) Sports Coaching and Analysis
LLB (Hons) Business Law
LLB (Hons) Criminal Law
LLB (Hons) Law
LLB (Hons) Law
LLB (Hons) Law with Criminology
Frequently Asked Questions (FAQ):