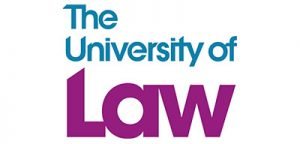 Call Us: +44 (0) 208 1333 905
WhatsApp: +44 (0) 7939983493
In 1962, the University of Law was established as the College of Law. Gibson & Weldon, a leading tutorial firm, was founded in 1876 as a tutoring firm. As a result of achieving university status in 2012, the institute is the largest law school in the U.K. It is the country's first for-profit educational institution. Using interactive engagement and practical skills, they aim to provide students with a realistic and contemporary learning environment. The institute's legal vacancy database and practice-based training open up a variety of career options.
In total, the university has 15 campuses in the U.K. and Hong Kong. These modern, well-equipped facilities are close to popular law firms, public transportation terminals, and commercial complexes. Manchester, Bristol, Chester, Birmingham, Guildford, London Moorgate, Leeds, Bloomsbury, London and Nottingham are the U.K. campuses. One of the best places to live and work in Birmingham is located near the Birmingham campus, which is situated in the city center. In Birmingham, there are over 900 law firms which are a great source of exposure and inspiration for students. The Hong Kong campus is the newest and there are over 900 law firms in Birmingham.
In the university, students are able to participate in a vibrant social life as members of the Student Association. Students can serve on the Student Association Events Committee and come up with new programmes or incorporate activities such as sports, theatre, dancing, and quiz nights. About 8000 students are enrolled at the university. Out of these 8000 students, approximately 7000 are in postgraduate programs, while the remaining 1000 are in undergraduate programs. An Employability Service Team and a Student Employability Programme work with students to increase their employability at the university which welcomes candidates from around the globe.
In the past few decades, the university has had more than 64,000 alumni. The College and University of Law Alumni Network keeps everyone informed about university activities. Some of the notable alumni include Archbishop of Wales – John Davies, Malawian Member of Parliament – Atupele Muluzi, former CEO of Barclays – John Varley, professional cricketer and solicitor – Anurag Singh and UK Member of Parliament for North Down – Sylvia Hermon. Margaret Fiedler McGinnis is an American musician and one of the founding members of UK Indie groups Laika and Moonshake
WHY CHOOSE THE UNIVERSITY OF LAW?
Respectable results in the Teaching Excellence Framework, earning a silver medal.

According to QS World University Rankings, they have an overall ranking of 5 stars, along with 5 stars in Teaching, Employability, Online Learning, Academic Development, and Inclusion.

Based on the 2021 National Student Survey, the university ranked first for teaching in England.
Students at the University of Law have access to many facilities that can help them to improve their lives. The following facilities are available to them.
Tutors
They have experienced tutors who are qualified as solicitors, barristers, judges, or business professionals. Their business and law undergraduate, postgraduate and masters courses are taught by more than 200 highly qualified tutors across their locations. Their professional training programs, policing courses, and criminology courses are taught by many of these tutors.
Disability Support and Inclusion Service
Providing an inclusive learning environment is their goal. Students with sensory or physical impairments, long-standing mental or physical health conditions, neurodiverse students, and students with specific learning differences can find information, advice, and support from the Disability Support and Inclusion Service.
Wellbeing
In order to learn more about each of these areas, please visit theirDisability Support and Inclusion page and their Counseling page.
Careers and Employability Service
You can get a head start on your career and achieve your career and work experience goals with their support and many opportunities.With their employability team located across the University, their career and pro bono experts can provide you with career and pro bono support no matter which campus you're studying at.
Services for International Students
The university welcomes students from all over the world, and it has students from over 120 nationalities studying there. Additionally, there is an Employability Service Team and a Student Employability Programme that assist students in increasing their employability.
Students at this university are always supported in each step of their transition to UK life because they understand that moving to a new country for study is a big and exciting decision. During your time here, the Student Support team provides advice and guidance on a variety of welfare-related concerns.
Their primary role is to ensure that students are able to maximize this exciting and rewarding experience in the UK and to provide them with support throughout the process.
Awarded Silver by the Teaching Excellence Framework in 2019

Student feedback from around the world determines the best universities to attend in 2021, according to the Global Student Satisfaction Awards.

According to Job Prospect, this is one of the top universities in the UK
Earlier this year, The University of Law earned five stars in the World University Rankings by global higher education analysts, QS (Quacquarelli Symonds). In the 2021 National Student Survey (NSS), they ranked first among English universities for 'teaching on my course' and first for "staff explain things well".
University of Law guarantees an offer of accommodation to all first year LL.B, international full-time LL.M students whose offer of a place has been accepted and their firm choice has been made by the deadline. Additionally, the University of Law offers two other accommodation options in London to international students. In order to help non-international LL.M students find suitable housing, the University can provide assistance.
They offer 16 campuses in 15 cities across the UK and international campuses in Berlin and Hong Kong. Their facilities are second to none, and we provide a first-class, professional learning environment.
In a variety of locations, the University of Law offers a first-class, professional learning experience. As a result of their unique switching facility, students have the option of studying at one, two, or three campuses during their studies to gain an experience of life in different cities.Currently, the university has 15 campuses in the United Kingdom as well as Hong Kong. as well as Hong Kong. In the UK campuses are located in Manchester, Bristol, Chester, Birmingham, Guildford, London Moorgate, Leeds, Bloomsbury, London, and Nottingham. 
There are numerous facilities at all of their campuses, including well-equipped IT suites, comprehensive libraries with texts, e-books and e-journals on law, business and legal skills, as well as the latest legal texts. On campus, we offer quiet study spaces, collaborative workspaces, and quiet places for students to relax. In addition, their students have access to the online learning resource ELITE. WiFi is available on all of their campuses.
At their London Bloomsbury campus, we have a mock courtroom and crime scene which provide their students with an additional element of realism. Their campuses are designed to replicate the professional, modern environments of top law firms and companies. Due to their convenient transport links, they are all ideal for both full-time and part-time undergraduate and postgraduate students, as well as lawyers completing their professional training courses.
Within nine months of graduating, 97 percent of LPC students enrolled full-time found employment.

Within six months of graduating, 92% of full-time UK LLB graduates got a job or pursued further education.

Ninety-four percent of graduates who worked in highly skilled occupations within 15 months of graduation.



The organization offers a wide range of support and a wide range of opportunities to enable you to achieve your career and work experience goals.
The following are some of the services we provide:
Career consultations on a one-to-one basis

Workshops on career development

Workshops on career development

Events and talks by employers

Their

Student Employability Programme (StEP)

Portal for Employability

Opportunity to provide pro bono services
Top Features
Interested in our services or need advice? Then please get in touch and we'll be glad to help.
Campus & Location
Interested in our services or need advice? Then please get in touch and we'll be glad to help.
Address : 133 Great Hampton St, Birmingham B18 6AQ, United Kingdom
You Must Know
Interested in our services or need advice? Then please get in touch and we'll be glad to help.
If you are studying English as a second language and your English language qualification is not listed above, you'll find information on the qualifications that are acceptable for each course here.
General Courses
IELTS Requirement – 6+

TOEFL Requirement – 90+

Bachelor GPA Requirement – 2+
Undergraduate Courses
Postgraduate Courses
GPA Requirement – 3+

ACT Requirement – 31+

SAT Requirement – 1123+

International Baccalaureate Requirement – 33+

PTE Academic Requirement- 59+

Cambridge CAE Advanced Requirement – 162+

TOEFL Requirement – 49+

IELTS Requirement – 5+
A significant advantage of studying at University of Law is its lower tuition fees and living expenses compared to many other similarly well-regarded universities in the United Kingdom. 
For the 2022 academic year, the fees for our courses different based on your status as an EU, UK or international student. 
International students' tuition fees are listed below:
Three years Full-time Degree
Four years Full-time Degrees with Foundation Year
Two-year LLB (Hons) Senior Status
£14,750
Two-year LLB (Hons) Law Accelerated
£17,750
One-year International Foundation Programme
£11,400
International Business Management (top up)
£14,150
Check out the link below for more information about tuition fees:
https://www.law.ac.uk/study/undergraduate/course-fees-and-funding/
SCHOLARSHIPS FOR INTERNATIONAL STUDENTS
A scholarship will be provided to students who graduate from the University of Law in 2020-21, regardless of whether they are non-UK nationals or non-EU citizens.This award is designed to assist international students who are ambitious about studying in the UK and have solid academic achievements.The number of scholarships available for postgraduate study has increased dramatically. 
Postgraduate study provides you with a variety of opportunities to learn about the world and earn qualifications. The number of undergraduate scholarships has also increased. The Business, Criminology, Law and Policing course begins in September 2022 and there are 24 awards of £2000 each. During the first semester of 2023, there will be 4 awards of £2000 each for students enrolled in the Business and Law program.
Find out more at: https://study.law.ac.uk/scholarships-bursaries/
What You Like To Study
Interested in our services or need advice? Then please get in touch and we'll be glad to help.
The University of Law offers students a range of exciting opportunities, with a focus on law. The Faculty offers courses that meet the needs of students, from undergraduates through to legal professionals. Please see the list of courses they offer below.
Business
Business Online
Law
Law Online
Law

Business

Policing

Criminology

Psychology

Accounting with Finance
Business Management
Business Management with Entrepreneurship
Business Management with Law
Business Management with Marketing
Criminology
Criminology and Sociology
Finance with Accounting
International Strategic Business Management
Law (Accelerated)
Law Online
Law Senior Status
Law Senior Status Online
Law with Business
Law with Business Online
Law with Criminology
Law with Criminology Online
Law with Government and Politics
Law with Government and Politics Online
Law with International Business
Law with International Business Online
Professional Policing
Solicitors' Practice
Law
Business
Psychology
Education
LLB Law Online

LLB Law with Criminology Online

LLB Law with Business Online

LLB Law with International Business Online

LLB Law with Government and Politics Online

LLB Law Senior Status Online

International Foundation Programme – Law Online

International Foundation Programme – Business Online

BSc (Hons) Psychology Online

LPC Online

Postgraduate Diploma in Law (PGDL) Online – (conversion)

MA Law (SQE1) Online

MA Law (Conversion) Online

SQE Law Essentials Online

LLM Legal Practice (SQE1&2) Online

SQE1 Preparation Course Online

SQE1 Preparation for Legal Professionals Online

SQE2 Preparation Course Online

SQE1 Exam Preparation Course Online

SQE2 Exam Preparation Course Online

LLM Banking and Debt Finance Online

LLM Company Law Online

LLM Corporate Governance Online

LLM Corporate Governance Grad CG Online

LLM International Arbitration Online

LLM Public International Law Online

LLM International Business Law Online

Executive LLM Online

LLM Corporate Social Responsibility and Sustainability Online

LLM International Corporate Governance Online

LLM Mental Health Law Online

MSc Legal Technology Online

Legal Technology Online

LLM Compliance and Regulation Online

LLM Data Protection and Intellectual Property Online

LLM International Human Rights Law Online

LLM Master of Law (International) Online

LLM Master of Laws (General) Online

LLM Mediation and Alternative Dispute Resolution Online

LLM Medical Law and Ethics Online

LLM Mental Health Law Online

MSc Legal Technology Online

Legal Technology Online

LLM Compliance and Regulation Online

LLM Data Protection and Intellectual Property Online

LLM Employment Law Online

LLM Environmental Law Online

LLM International Finance Law Online

LLM Insurance Law Online

LLM International Commercial Law Online

LLM International Energy Law Online

US Bar Preparation Course Online

Graduate Diploma in Law (GDL) Live Online

MSc Corporate Governance and Ethics Online

MSc Innovation and Entrepreneurship Online

MSc Investment and Trading Online

MSc Marketing Online

MSc Leadership and Human Resource Management Online

MSc Psychology (Conversion) Online

MA Higher Education Administration, Management and LeadershipMA Education
Frequently Asked Questions (FAQ):