Call Us: +44 (0) 208 1333 905
WhatsApp: +44 (0) 7939983493
In Hertfordshire, there is only one university, the University of Hertfordshire, a public institution. Since its founding in 1952, it has been a prominent educational centre and has attracted talent from all over the world. On donated land, it was previously established as a technical college. First-class teaching facilities at the university, along with collaboration with award-winning career services and industries, have resulted in outstanding academic and professional results. Faculty members are experts in their fields.
Research Excellence Framework 2014 (Research Excellence Framework 2014) ranked HERTS University 62nd after climbing 21 places. In 2021, the university ranked 32nd in the research impact ranking, surpassing any post-92 university. 78% of its research was rated as world-leading or internationally excellent. It has an outstanding or very considerable impact on 90% of its research. Additionally, Herts has risen 12 places in the Complete University Guide league table.
The University of Hertfordshire is a modern university based primarily in Hatfield, in the county of Hertfordshire, about 35km north of London. The University of Hertfordshire is one of the best business-focused universities in the UK. Currently, the university has over 25,000 students coming from over 90 countries and is also one of the best universities for graduates.The University of Hertfordshire won the Guardian University Award for Student Experience in 2015. More than 95.2% of graduates are employed or enrolled in further education six months after graduation.
In addition to having close links with industry, every British Formula One team consists of at least one graduate from Hertfordshire. Hertfordshire is a preferred provider for the NHS in East England because of its pioneering BSc (Hons) Health and Social Care degree. University Careers and Placement Services offer graduates lifelong employment and career development support.
By train, students can reach the university in 25 minutes from London's King's Cross. The university has two campuses, College Lane and de Havilland, less than a kilometer apart. In order to cater to every student's tastes, the university offers two restaurants as well as 11 coffee shops on campus. There are several food options available on both campuses. Students living on campus or nearby can seek health advice or counseling from the university's medical center, which is run by doctors and nurses with extensive experience. Visitors may park on site, but residential parking is limited. The university offers a wide variety of full-time and part-time undergraduate, postgraduate, and distance learning courses.
The university's diverse and student-friendly atmosphere will attract over 30,000 students in 2022, from around the world, to study 550 different courses. In addition to joining hands with many global educational institutions, Herts has also welcomed more than 10,000 international students from 140 countries to study there. In addition, UK-based students are strongly encouraged to study abroad at any of the partner institutions, and experience a different culture and education.
Students from around the world have been awarded scholarships worth hundreds of thousands of pounds by the university. These scholarships are for students who wish to flourish in an international environment and will yield positive results for themselves and the institution as a whole. A number of graduates of the University of Hertfordshire have achieved success in a variety of fields and industries. There have been many notable alumni of the school, including Kate Bellingham (English television presenter), Owen Farrell (English rugby union player), Sanjeev Bhaskar (British comedian and actor), Helen Lederer (English comedian and writer), Flux Pavilion (English songwriter and DJ), Alex Goode (English rugby union player), Prince Abdulaziz (Saudi Royal).
Why the Hertfordshire University
Future Employment:
The University of Hertfordshire can give you the best career support, with over 90% of graduates in work within six months of graduating
Industry Connections:
Links with over 1500 businesses and industry placements.
Course Accreditation: The University of Hertfordshire offers over 40 industry-accredited courses.
Teaching Excellence:
TEF Gold Award status in the Government's Teaching Excellence Framework for outstanding teaching quality.
Location:
Hertfordshire has been voted the UK's best place to live and 25 minutes from London
Fantastic Facilities:
Multi-million-pound facilities include a mock law court and flight simulation suites.
Financial support:
The University of Hertfordshire provides a variety of non-repayable grants and scholarships that can help you with fees and funding for undergraduate and postgraduate study.
You'll get the most out of your university experience at Herts University whether you study or work there. It's not just about studying, it's about a lot more at Herts University. Their community's facilities are constantly being improved as it grows, so they are constantly being focused on and supported.
Whether you are looking to maximise your university experience or build connections and lifelong memories, they offer study, social and support facilities that provide convenience, support and spaces to build connections. Find out more about their facilities here. 
Services for International Students
The International Student Support team is fully trained to help with employment, visas, financial, and personal matters. This is a free in-sessional course for international students.
Students who are interested in taking a pre-sessional English course should take advantage of this opportunity to receive extra help with their English before they arrive at college. The University of Hertfordshire runs a free airport collection service from Heathrow before term starts.
Their aim at the University of Hertfordshire is to help each student achieve their potential, hear their ambitions and support their future. Regardless of how nervous you feel or how concerned you are, they will put you on a path to achieving your goals from the moment they meet. You may not be confident or you may have questions – but they believe in you and they will help you find answers. In order to accomplish your goals, they can help. You may want an experience –they can assist you with that.
You can achieve success at Herts in many ways, so let us empower your future, and help you accomplish whatever you want. This is your platform, so why are you waiting?
Ranks 801-1000 according to QS World University Rankings.

Ranks 551-600 based on the QS WUR.

Hertfordshire is the 96th top University in the Times University Guide

90th in the Guardian University Guide 2022

The University of Hertfordshire continues to be one of the top 100 universities in the world under 50 years old and is currently 71st among post-1964 UK universities.
The University of Hertfordshire has made the most significant jump in research impact results across the higher education sector, according to the 2021 Research Excellence Framework (REF 2021). The most significant rise was for the University's social science research, as the University ranks 15th.
Campus living is an exciting, great-value experience and a great place to meet new people. There is student accommodation available on both Hatfield campuses, so everything you need is close by; from social spaces and sports facilities to the library and lecture theatres. Resident Assistants will also be available 24/7 to assist with anything from maintenance requests to well-being concerns. Gas and electricity bills are included in your rent, so you don't have to worry about rising costs.
The University of Hertfordshire provides on-campus accommodation within the University halls of residence. The accommodation is well equipped with the basic requirements that a student needs to study comfortably and in peace. All rooms except the single en suite have a bedside cabinet with a storage shelf.
The campus is the best way to learn about your University. You'll meet a diverse range of students, find out what's going on, and make new friends.
Campus accommodations of the University of Hertfordshire provide the full spectrum of university life, and you can enjoy the benefits of living on campus without the inconveniences of having to find your own place or deal with landlords.
Their campuses are perfect for enhancing your studies. They're located close to essential facilities and amenities and offer plenty of social activities to get involved in. On both College Lane and de Havilland campuses, you'll be within walking distance from your lectures, the libraries, and social spaces.
The University of Hertfordshire is committed to your future. Whatever your professional goals, the University will help and support you to reach them. Students passing out from the University of Hertfordshire have made it big in different professions and industries. 
They have achieved success in various fields and professions. The following description of background art may include insights, discoveries, understandings or disclosures, or associations together with disclosures not known to the relevant art prior to the present disclosure but provided by the disclosed embodiments.
Campus & Location
Interested in our services or need advice? Then please get in touch and we'll be glad to help.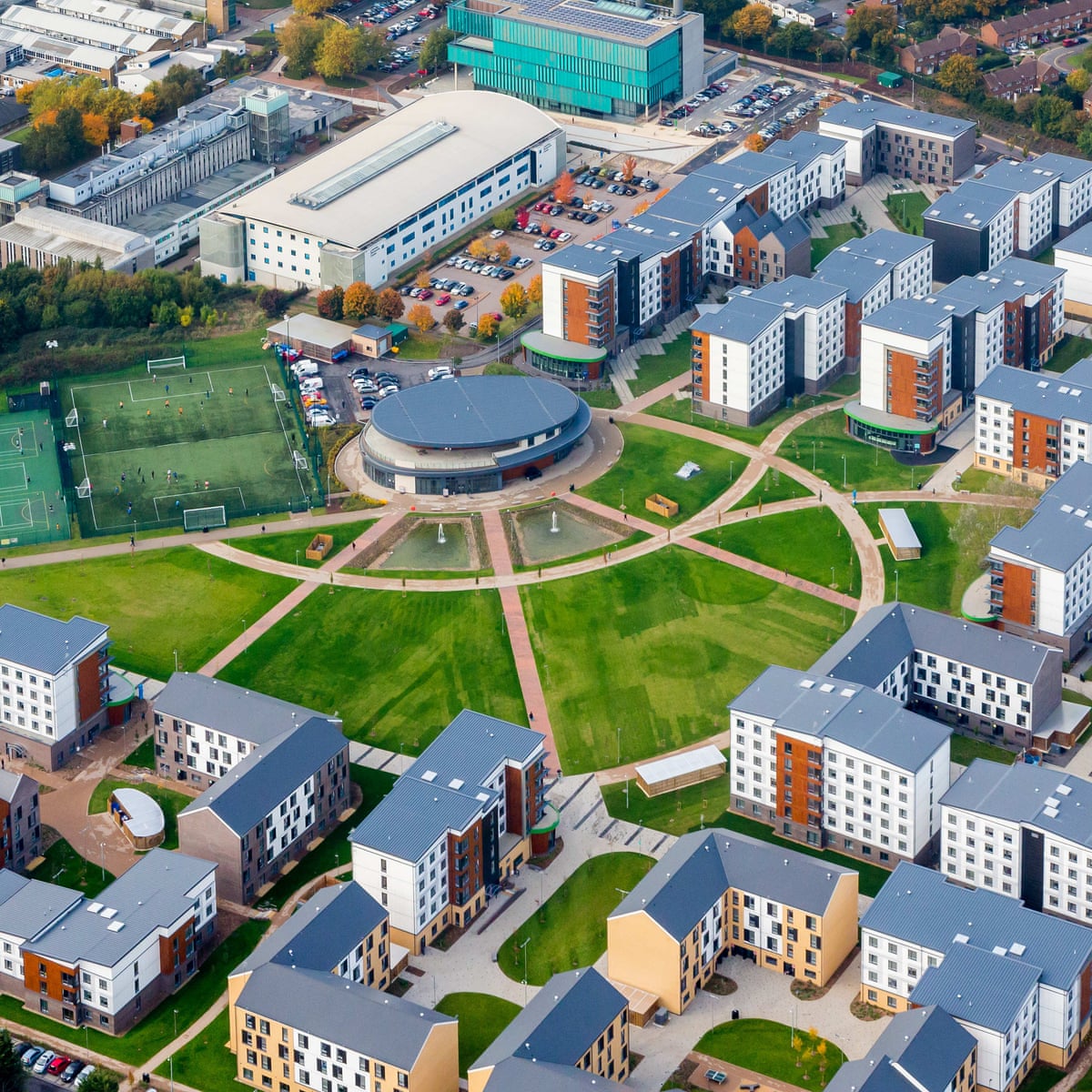 Hatfield, Hertfordshire AL10 9AB UK, United Kingdom
Academic Requirements:
International Baccalaureate (IB) Diploma
IBO Level 3 Certificate in Higher Level (HL) subjects

IBO Level 3 Certificate in Standard Level (SL) subjects

IBO Level 3 Certificate in Extended Essay

IBO Level 3 Certificate in Theory of Knowledge
English Requirements:
An overall minimum score of IELTS/TOEFL required for an undergraduate degree is usually 6.0/80, though many institutions require higher scores.
In the meantime, the overall minimum score for IELTS/TOEFL required to be able to graduate is 6.5/90.
To know details Please Visit: https://www.herts.ac.uk/international/new-international-students/international-apply-now/international-entry-requirements
Generally, tuition fees are charged annually. The fees for UK, EU and international students change every year. Find out what your fee status is. The fees also vary depending on the type, of course, you're studying, e.g. foundation, undergraduate, postgraduate, research, part-time, or online.
The latest average tuition fees for the 22-23 academic year.
For Domestic tuition fees are £9,450 and For, International tuition £14,000.
You can find more information at https://www.herts.ac.uk/study/fees-and-funding/fee-information/how-much-are-my-fees
Hundreds of thousands of dollars have been invested by the University in scholarships for bright minds from around the world.
Scholarship programs that offer support and opportunities for study abroad are excellent ways to help international students thrive academically. Scholarships that promise good outcomes, both for students and for the institutions they're accepted into, are ideal. University graduate students who decide to come back to school after doing a postgraduate degree program can get a 20% discount at Amazon. Here are some scholarships you can apply for:
Chancellor's International Scholarship
Amounts are variable from £500 up to £4000 for applicants classified as international for fee purposes who are offered a place to study at the University in September 2022.
UG Tri-Annual Scholarship
Applicants from all countries joining the University for the first time in September 2022 who are classified as international for fee purposes are eligible to apply.
For each year of study, tuition fees will be discounted by £1,000 or £1,300 (a total of £3,000 or £3,900 for a 3-year taught course, or £4,000 or £5,200 for a 4-year taught course). This scholarship is not available during work placements or study abroad – only for on-campus study. It is deducted from your fees each year. It is not available during work placements or studies abroad years.
To see more scholarship and their details visit:
https://www.herts.ac.uk/international/new-international-students/scholarships-and-fees/scholarships
What You Like To Study
Interested in our services or need advice? Then please get in touch and we'll be glad to help.
2D Digital Animation

3D Animation and Visual Effects

3D Games Art & Design

Accounting

Accounting and Economics

Accounting and Finance

Accounting with French

Accounting with German

Accounting with Japanese

Accounting with Mandarin

Accounting with Spanish

Advertising and Digital Marketing

Aerospace Engineering

Aerospace Engineering (3 Years)

Aerospace Engineering with Pilot Studies

Aerospace Engineering with Pilot Studies (4 Years)

Aerospace Engineering with Space Technology

Aerospace Engineering with Space Technology (3 Years)

Aerospace Technology with Management

Aerospace Technology with Pilot Studies

Architecture

Astrophysics

Astrophysics (4 Years)

Astrophysics with Space Science

Astrophysics with Space Science (4 Years)

Audio Recording and Production

Automotive Engineering

Automotive Engineering (3 Years)

Automotive Engineering with Motorsport

Automotive Engineering with Motorsport (3 Years)

Automotive Technology with Management

Biochemistry

Biological Science

Biomedical Science

Business Administration (4 Years)

Business Administration with French

Business Administration with German

Business Administration with Japanese

Business Administration with Mandarin

Business Administration with Spanish

Business and Accounting

Business and Event Management

Business and Finance

Business and Human Resource Management

Business and Marketing

Business and Tourism

Business Economics

Business Management

Business Management with French

Business Management with Germ

an

Business Management with Information Systems

Business Management with Japanese

Business Management with Leadership

Business Management with Mandarin

Business Management with Spanish

Civil Engineering

Civil Engineering (4 Years)

Comics and Concept Art

Computer Science

Computer Science (Artificial Intelligence)

Computer Science (Cyber Security and Networks)

Computer Science (Online)

Computer Science (Software Engineering)

Computer Science (Top-Up)

Computer Science (Top-Up) (Online)

Creative Writing

Criminal Justice and Criminology

Data Science

Design Crafts (Ceramics and Glass)

Design Crafts (Jewellery)

Design Crafts (Textiles)

Diagnostic Radiography and Imaging

Dietetics

Digital Media Design

Early Childhood Education

Economics

Education

Electrical and Electronic Engineering

English Language and Applied Linguistics

English Language and Creative Writing

English Language and Journalism

English Language and Linguistics

English Language and Literature

English Language and Media

English Language with English Language Teaching

English Language with Film

English Language with French

English Language with German

English Language with Japanese

English Language with Mandarin

English Language with Spanish

English Literature

English Literature and Creative Writing

English Literature and Journalism

English Literature and Media

English Literature with Film

English Literature with French

English Literature with German

English Literature with Japanese

English Literature with Mandarin

English Literature with Spanish

Environmental Management and Ecology

Event Management

Event Management and Marketing

Event Management and Tourism

Event Management with French

Event Management with German

Event Management with Japanese

Event Management with Mandarin

Event Management with Spanish

Fashion and Fashion Business

Fashion Communication

Fashion Design

Fashion Photography

Film and Television Production

Finance

Finance and Economics

Finance with French

Finance with German

Finance with Japanese

Finance with Mandarin

Finance with Spanish

Financial Mathematics

Fine Art

Geography

Graphic Design

Graphic Design: Advertising and Branding

History

History and Creative Writing

History and English Language

History and English Literature

History and Journalism

History and Philosophy

History with Film

History with French

History with German

History with Japanese

History with Mandarin

History with Spanish

Human Geography

Illustration

Information Technology

Information Technology (Online)

Information Technology (Top-Up)

Information Technology (Top-Up) (Online)

Interior Architecture and Design

International Business

International Business with French

International Business with German

International Business with Japanese

International Business with Mandarin

International Business with Spanish

International Tourism Management with French

International Tourism Management with German

International Tourism Management with Japanese

International Tourism Management with Mandarin

International Tourism Management with Placement Year

International Tourism Management with Spanish

Journalism and Creative Writing

Journalism and Media

Laws

Laws (Accelerated)

Live Sound and Lighting Technology

Marketing

Mass Communications

Mathematics

Mechanical Engineering

Mechanical Engineering (3 Years)

Media

Media and Creative Writing

Midwifery (Pre-registration)

Model Design (Character and Creative Effects)

Model Design (Model Effects)

Model Design (Special Effects)

Molecular Biology

Motorsport Technology

Music and Sound Design Technology

Music Composition and Technology for Film and Games

Music Industry Management

Music Production

Nursing (Adult)

Nursing (Child)

Nursing (Learning Disabilities)

Nursing (Mental Health)

Nutrition

Paramedic Science

Pharmaceutical Science

Pharmacology

Philosophy

Philosophy and Creative Writing

Philosophy and English Language

Philosophy and English Literature

Philosophy and Journalism

Philosophy and Media

Philosophy with Film

Philosophy with French

Philosophy with German

Philosophy with Japanese

Philosophy with Mandarin

Philosophy with Spanish

Philosophy, Religion and Ethics

Photography

Physical Geography

Physics

Physics (4 Years)

Physics with Space Science

Physics with Space Science (4 Years)

Physiotherapy

Politics & International Relations and History

Politics & International Relations and Journalism

Politics & International Relations and Philosophy

Product and Industrial Design

Psychology

Psychology in Education

Radiotherapy and Oncology

Robotics and Artificial Intelligence

Robotics and Artificial Intelligence (3 Years)

Social Work

Songwriting and Music Production

Sport and Exercise Science

Sports Business Management

Sports Coaching

Sports Development

Sports Studies

Sports Studies with Psychology

Sports Therapy

Tourism Management

Tourism Management with French

Tourism Management with German

Tourism Management with Japanese

Tourism Management with Mandarin

Tourism Management with Spanish
Advanced Computer Science

Advanced Computer Science (Online)

Advanced Computer Science with Placement Year

Advancing Clinical Pharmacy Practice

Advancing Clinical Pharmacy Practice with Extended Placement

Aerospace Engineering

Aerospace Engineering (18-Month Route)

Animation

Animation (Online)

Architecture and Urbanism

Art Therapy

Artificial Intelligence (Online)

Artificial Intelligence and Robotics

Artificial Intelligence and Robotics with Advanced Research

Artificial Intelligence and Robotics with Placement Year

Astrophysics

Astrophysics with Advanced Research

Astrophysics with Placement Year

Automotive Engineering

Automotive Engineering (18-Month Route)

Bar Practice

Business Analytics and Consultancy

Business Law

Business Psychology

Cancer Immunotherapy

Cancer Immunotherapy with Advanced Research

Cancer Immunotherapy with Placement Year

Clinical Psychology

Clinical Skin Integrity and Wound Management

Communications and Information Engineering

Communications and Information Engineering (18-Month Route)

Computer Networks and Systems Security

Computer Networks and Systems Security with Advanced Research

Computer Networks and Systems Security with Placement Year

Computer Science

Computer Science (Online)

Concept Art

Concept Art (Online)

Contemporary Crafts

Contemporary Textiles

Creative Music Production

Creative Writing

Cyber Security

Cyber Security (Online)

Cyber Security with Advanced Research

Cyber Security with Placement Year

Data Science

Data Science and Analytics

Data Science and Analytics (Online)

Data Science and Analytics with Advanced Research

Data Science and Analytics with Placement Year

Data Science with Advanced Research

Data Science with Placement Year

Digital Media Arts

Digital Media Arts (Online)

Drug Discovery and Toxicology

Drug Discovery and Toxicology with Advanced Research

Drug Discovery and Toxicology with Placement Year

Early Childhood Education

Education

Educational Leadership

Electronics Engineering (18-Month Route)

Energy Law and the Environment

Environmental Management

Environmental Management for Agriculture

Fashion

Film Production

Finance and Investment Banking

Finance and Investment Banking with Advanced Research

Finance and Investment Banking with Placement Year

Fine Art

Folklore Studies

Games Art and Design

Games Art and Design (Online)

Global Business

Governance, Risk Management and Compliance

Graphic Design

Human Resource Management

Human Resource Management (Global)

Human Resource Management (Work Psychology)

Human Resource Management with Advanced Research

Human Resource Management with Placement Year

Illustration

Intellectual Property and Data Protection Law

Interior Architecture and Design

International Business

International Business with Advanced Research

International Business with Placement Year

International Commercial Law

International Financial Law

International Human Rights Law

International Law

International Relations

International Relations with Placement Year

International Tourism, Hospitality and Event Management

International Tourism, Hospitality and Event Management with Placement Year

International Tourism, Hospitality and Events Management with Advanced Research

IT Law and Policy

Journalism & Media Communications

Journalism and Media Communications with Advanced Research

Journalism and Media Communications with Placement Year

Laws

Legal Practice

Literature and Culture (Online)

Management

Management with Digital Marketing

Management with Logistics and Supply Chain Management

Management with Sustainability

Manufacturing Management

Manufacturing Management (18-Month Route)

Marketing

MBA

MBA (Data Analytics)

MBA (Digital Marketing)

MBA (Entrepreneurship)

MBA (Finance)

MBA (Healthcare)

MBA (Human Resource Management)

MBA (Information Systems)

MBA (Management Consultancy)

MBA (Project Management)

MBA (Public Services)

MBA (Sustainable Industries)

Mechanical Engineering

Mechanical Engineering (18 Months)

Medical Microbiology

Medical Microbiology with Advanced Research

Medical Microbiology with Placement Year

Molecular Biotechnology

Molecular Biotechnology with Advanced Research

Molecular Biotechnology with Placement Year

Music and Sound for Film and Games

Music and Sound Technology (Audio Engineering)

Nursing (Adult)

Nursing (Mental Health)

Occupational Psychology

Outdoor Environmental Education

Outdoor Environmental Education (1 Year)

Pharmacy – Overseas Pharmacists Assessment Programme (OSPAP)

Photography

Physiotherapy (Pre-registration)

Power Electronics and Control

Power Electronics and Control (18-Month Route)

Product Design

Project Management

Psychology

Public Health (Online)

Screenwriting

SEND and Inclusion

Social Work

Software Engineering

Software Engineering (Online)

Software Engineering with Advanced Research

Software Engineering with Placement Year

Supply Chain Management

Supply Chain Management (18-Month Route)

Sustainable Planning

Sustainable Planning and Environmental Management

Sustainable Planning and Transport

Teaching English to Speakers of Other Languages

Theoretical Physics

Theoretical Physics with Advanced Research

Transport Planning

Transport Planning (1 Year)

Transport Planning (15 Months)

Transport Planning with Advanced Research (2 Years)

Transport Planning with Placement Year

Water and Environmental Management
Adolescent, Child and Family Health

Adolescent, Child and Family Health (1 Year)

Aerospace Engineering

Aerospace Engineering (1 Year)

Astronomy

Astronomy (1 Year)

Business Administration

Clinical Medicine

Clinical Psychology

Computer Science

Creative Arts

Creative Arts (1 Year)

Creative Writing

Cyber Security

Design

Digital Media Processing and Biometrics

Digital Media Processing and Biometrics (1 Year)

Education

Education (1 Year)

English Language and Communication

English Language and Communication (1 Year)

English Literature

English Literature (1 Year)

Film

Fine Art

Food and Public Health

Food and Public Health (1 Year)

Health Services Research

Health Services Research (1 Year)

Law

Law (1 Year)

Materials and Structures

Maths

Maths (1 Year)

Mechanical Engineering

Mechanical Engineering (1 Year)

Medicine

Microfluidics and Microengineering

Microfluidics and Microengineering (1 Year)

Midwifery

Midwifery (1 Year)

Nursing

Nursing (1 Year)

Older People's Health and Complex Conditions

Older People's Health and Complex Conditions (1 Year)

Optical Networks

Optical Networks (1 Year)

Paramedic Sciences

Paramedic Sciences (1 Year)

Patient Experience and Public Involvement

Patient Experience and Public Involvement (1 Year)

Pharmacology, Toxicology and Pharmacy

Physics

Physics (1 Year)

Physiotherapy

Physiotherapy (1 Year)

Primary and Community Care

Primary and Community Care (1 Year)

Radio and Mobile Communications Systems

Radio and Mobile Communications Systems (1 Year)

Radiotherapy

Radiotherapy (1 Year)

Social Work

Social Work (1 Year)

Sustainable Energy Technologies

Sustainable Energy Technologies (1 Year)
English (12 Weeks)

English (6 Weeks)
Frequently Asked Questions (FAQ):