Ravensbourne University London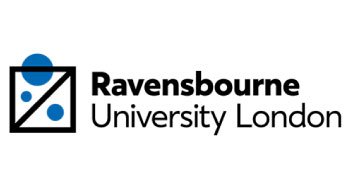 Ravensbourne University London
Call Us: +44 (0) 208 1333 905
WhatsApp: +44 (0) 7939983493
Ravensbourne University London (formerly Ravensbourne College of Design and Communication) is one of the world's leading design schools. Their courses include fashion, television, broadcast, interactive product design, architecture, environment design, graphics, music, and animation for media.
Ravensbourne School of Art was established in 1962 after Bromley School of Art, Sidcup School of Art, and Beckenham School of Art merged to form Ravensbourne School of Art.
The new Amazon facility opened a new campus in the autumn of 2010 following locations at Bromley Common, Chislehurst, and the Greenwich Peninsula in Inner London.
Flowing from Bromley Common to Greenwich, the Ravensbourne River inspired the college's name.
Why the Ravensbourne University London?
Ravensbourne doesn't believe in silly ideas. One of our friendly technicians will assist you with whatever you need, whether you are a product design student who needs a 3D printer or a fashion student who needs a knitting machine.
The team includes an award-winning glass designer and an Alexander McQueen garment construction expert, so whatever your creative ambition: we've got you covered.
Services for International Students
Support for students.
Student Union at Ravensbourne University.
Counseling (including financial) and welfare.
Support for individuals with disabilities.
Diagnostics and skill development (learning needs).
Skills for Studying.
Support for financial needs.
Prayer (all faiths), reflection, and quiet time in the Quiet Space.
Ravensbourne offers many courses that include international travel. There have been 24 Fashion Buying and Brand Management students who visited Sri Lanka to observe large-scale manufacturing at a sustainable manufacturing plant that is carbon neutral and 25 students who served as facilitators during the World Architecture Festival (WAF) in Berlin.
129th in the Complete University Guide 2022.

130th in the Times Good University Guide 2023.
Ravensbourne works with a number of competitive accommodation providers to offer students a home while studying.
We can refer students to a variety of accommodation providers including host families, studios, and cluster flats as well as our partner Scape Living who provide stylish accommodation a short walk away from the campus.
London is an exciting and creative city in which to live and study and although moving to a big city can feel daunting, we are here to help.
Our facilities cater to the wide range of disciplines on offer and are to industry standard. The open-plan, state-of-the-art building was made for collaboration and creative working and Ravensbourne has access to one of the most powerful broadband connections in the UK.
Come and join our welcoming community of more than 500 employees. Situated on the Greenwich Peninsula in the heart of London's newest artistic community, we specialise in digital technology and the creative arts.
Whatever your field of expertise is, you will join a team of friendly and supportive colleagues dedicated both to career development and personal growth.
We are a place for bold thinkers, big actors, and those who celebrate differences.
Campus & Location
Interested in our services or need advice? Then please get in touch and we'll be glad to help.
Address: 103 Borough Rd, London SE1 0AA, United Kingdom
You Must Know
Interested in our services or need advice? Then please get in touch and we'll be glad to help.
Details of country-specific entry requirements for our foundation, undergraduate and postgraduate courses. Please see individual course pages for entry requirements.
Students from international countries must demonstrate proficiency in English. Read more about our English language requirements.
Qualification
Entry Criteria

12th Standard

60% in

Indian HSC/Standard XII with an overall average of 60% or higher (all boards including CBSE and CISCE).

PTE

Marks – 42/90

42 overall with a minimum of 42 in each subtest.

IELTS

Marks – 5.5/9

minimum of 5.5 in each component: reading, writing, speaking, and listening.

Conditional Offer

Not mentioned
Ravensbourne University London Admissions
We will go over Ravensbourne University London's admissions procedure in this section. To apply to Ravensbourne University London, you must follow these steps:
English Language Requirements
Students studying at Ravensbourne University London in English medium should meet one of these English language requirements:
Minimum IELTS Score for Bachelors: 5.5

Minimum TOEFL Score for Bachelors: 72

Minimum IELTS Score for Masters: 6

Minimum TOEFL Score for Bachelors: 72
Language Requirements Pages
If you are interested, take a look at these language requirements pages for more information on language requirements at Ravensbourne University London:
Chevening Scholarship:
Funded by the Foreign and Commonwealth Office (FCO) and partner organizations, Chevening Scholarships are the UK government's global scholarship program.

Scholars can pursue a one-year Master's degree at any UK university in any subject through scholarships available in over 160 countries and territories.

The Chevening Scholars have an outstanding academic background, ambition and leadership potential, and a record of becoming prominent citizens in their own countries.

Approximately 44,000 Chevening Alumni live around the world and form a highly respected global network.
Eligibility:
There are over 60 different types of Chevening Scholarships, with awards ranging from politics to business to the media to civil society to religion and academia. Graduates who are seeking leadership positions should possess high personal, intellectual, and interpersonal qualities.
Other Scholarship:
Undergraduate International Scholarships: £3,500

Postgraduate Scholarships: £3,500

Funds4uni Scholarship: £500
What You Like To Study
Interested in our services or need advice? Then please get in touch and we'll be glad to help.
Art and Design (Design and Media)

Art and Design (Fashion and Textiles)

Art and Design (Media Production)
Advertising and Brand Design

Animation

Animation with Year 0

Architecture

Broadcast Engineering

Business Management

Computer Science

Creative Computing

Cyber Security

Digital Content Creation

Digital Film Production

Digital Marketing

Digital Photography

Digital Television Production

Editing and Post Production

Fashion

Fashion Buying and Brand Management

Fashion Promotion

Games Development

Games Development with Year 0

Games Programming

Graphic Design

Illustration for Communication

Interior Design Environment Architectures

Motion Graphics

Music and Sound Design

Product Design

Urban Landscape Architecture

User-Experience and User-Interface Design
Architecture

Computer Science

Craft Editing

Cyber Security

Design Communication

Design Management

Digital Marketing

Illustration

Luxury Brand Management

Service Design

Social Innovation